Facebook Activity
We work with many hundreds of businesses to help them launch or grow and develop new markets. We provide support services to them directly through our brands or on behalf of Government funded support programmes. As a long established enterprise agency, we are acutely aware of the issues faced by entrepreneurs and businesses and are keen to support them as they compete in an ever-changing marketplace. Antur Teifi is a social enterprise owned by shareholders in the community. The running of the company is delegated to the Management Board chaired by Beverley Pold. The Executive Team is led by Managing Director, Dewi Williams supported by a Management Team who lead the various activities within Antur Teifi. Due to our established reputation clients naturally look to us for a range of core services, which are broadly segmented into Business Finance, Business Solutions, IT, Marketing and Communications, Market Intelligence, Consultation Services and Employment Services.
Antur Teifi shared Business Wales's video.
10 hours ago
Business Wales
Still looking for business help and advice? We can help you to
#GetCloser
to your business goals. Contact us to find out more.
Latest Tweets
13 hours ago
Dydd Llun Nesaf!
Dewch i drafod #busnes @africanevenings @BusnesCymruGog @_busnescymru @yrawrgymraeg
I archebu lle ffoniwch Eleri -01239 710238 neu elewis @anturteifi.org.uk https://t.co/ioyXJ4ikFn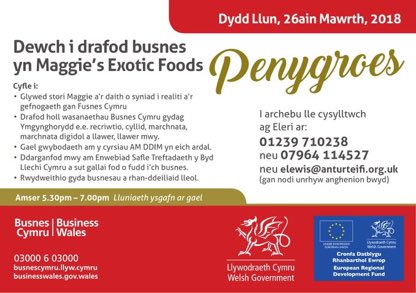 13 hours ago
Have you booked your place yet? @_businesswales @BusinessWalesN @africanevenings
A few places left - to book please contact Eleri
01239 710238
elewis @anturteifi.org.uk
#MondayMotivation https://t.co/1HnDZv1Dlw