At Antur Teifi, we work with thousands of businesses every year to help them realise their goals. We know that running a business is highly complex, challenging and rewarding. We also know that careful planning can lead to better performance. This is backed up by independent research. For example, Andrew Burke, Stuart Fraser and Francis Greene published their research among in the Journal of Management Studies, 47(3)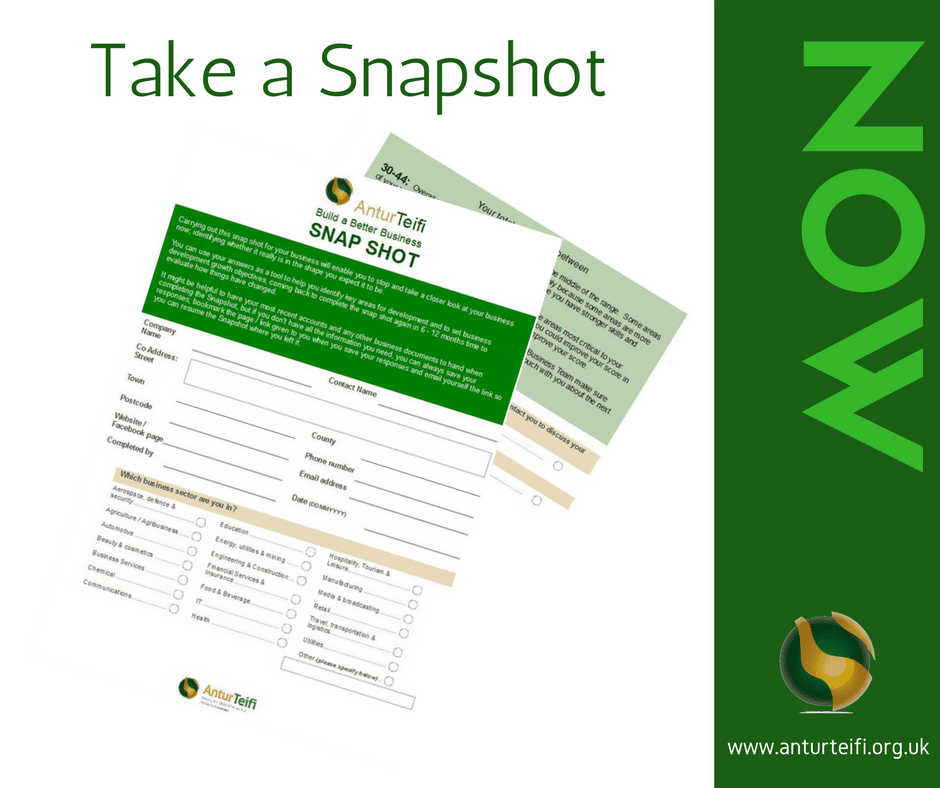 in 2010 showing that companies that plan grow 30% faster than those that don't plan.
We know that planning for the development of your business can be time consuming and complex – there is so much to consider. With this in mind, Antur Teifi has developed an on-line business self-assessment tool that will enable you to identify where you need to focus your attention.
The Build a Better Business Snapshot asks businesses to rank their performance across 6 key business functions:
Business Planning (including resource management within the business)
Market Intelligence
IT management
Financial Management
Marketing Strategy
Sales
For each section you will be asked to rank your current performance, before being asked a series of questions about the activity you undertake within each section.  At the end of the section, you will be asked to score yourself  again, considering your responses to those questions. This enables you to provide a 'gut-feel' answer, as well as a more considered response to your performance in each section.
After completing the snapshot, your total score (out of 60) will  be provided, and you will be invited to consider potential areas for improvement within your business.
This can be used as the basis for planning your future growth and development, and lead to performance improvement.
Take the FREE Snapshot today by visiting www.anturteifi.org.uk/snapshot