Now the Brechfa Forest West Wind Farm is close to becoming fully operational, Innogy is delighted to launch the Brechfa Forest West Wind Farm Community Fund, worth £11 million over the lifetime of the wind farm (up to 25 years). Innogy have also announced that the contract to administer the fund has been awarded to Antur Teifi, stating
"With nearly 40 years' experience as an enterprise agency serving the community, they have an excellent track record in terms of both fund and project delivery… they demonstrate a thorough understanding of the diverse opportunities the fund presents… and a passion for enabling the communities closest to the site to benefit significantly from the fund."
As a supporter of sustainable local communities, we intend to use our passion for assisting and enabling local businesses and communities to deliver the benefits of the fund effectively to the local community, and will adopt a robust, yet flexible approach to grant making.
Who is eligible to apply?
Voluntary or community organisations
Constituted community groups, registered charities
A not for profit company or Community Interest Company
Social Enterprises
Schools
Statutory bodies will be eligible if they can demonstrate the project has strong partnership links with the local community and that they are the best placed organisation to undertake the project.
Your application will need to demonstrate how your project significantly benefits communities within the area of benefit for the fund (this area is initially 6km form the wind turbines, as defined on the map below.)
Exclusions
Initially, the scheme will not be open to individuals and businesses. However, the eligibility criteria will be reviewed after the initial round of funding. Therefore we are very keen to hear from individuals and businesses that would like to apply to the fund so we can develop a picture of the local funding needs beyond community groups.
The fund is now open for applications.
How do I make an application?
To apply to the fund, please click the link here (for grants above £10k) or here (for grants below £10k) to complete the grant application form. Decisions on awards will be made by the grants panel, co-ordinated by our Fund Manager and administered by our wider team.Click here to view the notes to help you to complete the application form
(Section1) About your organisation
Which organisation is making an application and who is completing the application and what is your role within your group or community organisation?
Are you part of a wider organisation, affiliated to any national group/ governing body/ charity?
Describe your organisation, are you an individual, voluntary club/ association, youth club/ organisation, charity, town/ community council, environmental group/ other etc.
Membership to your organisation/ group/ project. What does this look like if applicable?
Staff/ Volunteers, please provide details of numbers.
(Section 2) About your project
What is the proposed project?
Why do you feel the project is needed, has consideration been made to undertake any local market research/consultation?
How will the community within 6km benefit, demonstrate value for money?
How many people will directly benefit from the project?
When are the project start and completion dates? Provide a timeline to support the project.
(Section 3) Proposed Project Financial Details
Provide a full list of expenditure, including cost of items and VAT.
Provide details of any other grants/loans being applied for or been awarded to support the application.
Any item over £5,000 will need x 3 quotes, anything under £4,999.99 will only require x 1 quote.
Outline if you are able to re-claim VAT.
At the end of this section please state how much grant aid you are seeking from the Brechfa Forest West Wind Farm Community Fund.
If your project is in excess of £10,000 please provide a 3 year business plan and 3 year detailed cash-flow projections for the proposed project.
Please ensure all the documents have been included as part of your application, these are set out in the application packs for grant aid under £10,000 and in excess of £10,000.
Please return completed applications to:
Moishe Merry
Antur Teifi, Antur Teifi Business Park, Aberarad, Newcastle Emlyn, Carmarthenshire SA389DB
What happens next?
All applications will be assessed by Antur Teifi in the first instance, and then presented to the grant panel who will make all the decisions on the allocation of funds.All applicants will be informed of the outcome. Successful applicants will then be required to:
Submit a full budget for final approval and any other documentation as required by the grant panel.
Submit receipts for all expenditure according to the budget supplied.
Use the budget as specified in their application, unless prior agreement has been received in advance.
Submit progress reports, as requested by Antur Teifi. The requirements of these reports will be outlined according to the size of the project.
How are the funds allocated?
All decisions on the allocation of funds are made by a panel of local volunteers from the 6km area of benefit, with a variety of interests and backgrounds, across the age spectrum, to ensure every demographic group is fairly represented.
The panel feel it is wise to reflect the practice of other similar funds and will remain anonymous. Panel members could be subject to harassment or comment via social media etc. if their identities became public knowledge. This decision has been agreed, not only to protect the wellbeing and integrity of their work but also to ensure they are not lobbied or pressurised individually by organisations wishing to make applications for funding.
The panel meet quarterly to consider applications. If you have any further queries regarding the allocation of funds, please contact Moishe Merry, our Trust Fund Manager on brechfa@anturteifi.org.uk
Community Development Support
Severn Wye – Community Development Support
Innogy has taken the decision that, in addition to contracting Antur Teifi as a professional, independent body to administer the fund, they will invest in the services of Severn Wye Energy Agency – an organisation that will support the communities closest to the site to develop projects that will maximise the opportunity this fund presents.
Severn Wye will provide community development support by:
Sharing best practice about community development and helping the local community in a strategic way
Increasing local capacity and support economic, social, environmental and cultural development
Inspiring new ways of working between communities and other stakeholders
Enabling communities to develop innovative solutions to challenges and to improve their quality of life now and for future generations
Aled Vaughan Owen will be delivering this work for Severn Wye. He is a community development practitioner with nearly 20 years' experience. Since 2013, Aled worked on the Cynefin programme that offered innovative ways for communities to develop sustainable and resilient solutions to current and future challenges. This included the creation of The Llanelli We Want plan that formed part of the National Conversation for setting the goals for the Wellbeing of Future Generations Act. Aled has also worked for the Future Generations Commissioner to improve citizen engagement and involvement in Wellbeing plans. Prior to this, he was Head of Community Development at Menter Cwm Gwendraeth developing innovative projects to help build sustainable and prosperous communities. This work led him to be chosen as one of Wales' Green Heroes and a British Council Climate Change Ambassador.
If you would like to get in touch with Aled please contact him on Brechfa@severnwye.org.uk or 07792 693874.
Severn Wye Energy Agency is a charity working to build a sustainable future for residents and communities across Wales and the South West of England. With a passion for the region and the expertise to generate real change, Severn Wye has spent twenty years harnessing ideas, technologies and grant funding to improve quality of life and inspire sustainable living. Severn Wye delivers practical projects that support residents, businesses and communities to thrive now, and for the long-term. Find out more at severnwye.org.uk.
News
The first two grants from the fund have been awarded to the following organisations:
Llanllawddog Community Council – £5,000, to fund defibrillators
Housed at three strategic locations within their area, the grant includes the installation of these potentially lifesaving units, alongside ongoing maintenance costs. Provision of training for the wider community will also be provided to ensure these units can be used effectively in an emergency.
Ysgol Gyfun Gymraeg Bro Myrddin – £55,000 over 2 years towards a 3G Sports Pitch.
Open to the wider community after school hours and at weekends, the grant will make a significant contribution towards the final funding shortfall for this project. This will be the only all-weather pitch of its kind in the County and the grants panel have requested the school provide free sessions to the clubs and groups from within the area of benefit to satisfy their Brechfa Fund award.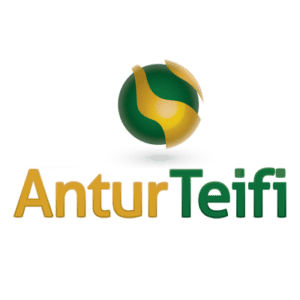 In Partnership
This is also available in: Welsh